Tooth-Colored Fillings – Phoenix, AZ
Natural Materials That Blend with Your Smile
For years, dental professionals recommended traditional amalgam (i.e., silver, gold) to fill cavities. Although proven effective and durable, these unsightly restorations often shone a spotlight that many people preferred to remain hidden. Not to mention, the metallic taste often left in the mouth. Fortunately, times have changed, and more dental professionals are turning to an alternative solution that is better for the environment, non-toxic, and more aesthetically pleasing to the eye. At Bell Road Dental Care of Phoenix, we offer tooth-colored fillings that are designed to blend with the natural enamel and create a cohesive look that is undetectable to others. If you're looking to swap out your traditional amalgam fillings for those that are more natural in appearance, contact our dental office to schedule an appointment for tooth-colored fillings from a Phoenix, AZ dentist.
Why Choose Bell Road Dental Care of Phoenix for Tooth-Colored Fillings?
Privately Owned Dental Office
Gentle, Compassionate Dental Team
Durable, Natural-Looking Materials
What are Tooth-Colored Fillings?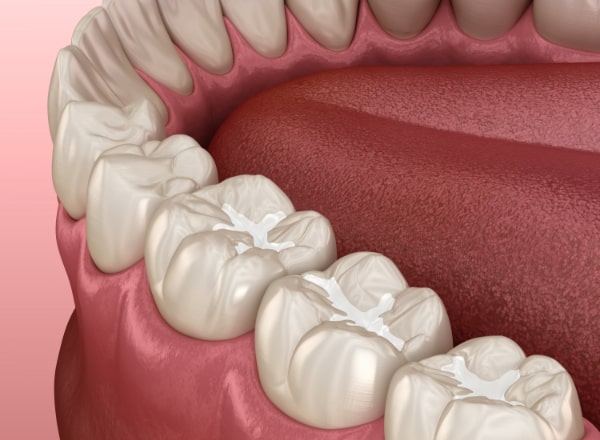 Tooth-colored fillings are a blend of various materials that form to create what is known as composite resin. Capable of being color-matched to your natural tooth enamel shade, the resin is malleable and can fill damaged or decayed teeth as well as cover smile imperfections. By placing this type of material into areas of your tooth, you can trust that it will blend in seamlessly with the rest of your smile, making it virtually impossible for others to notice.
How Do Tooth-Colored Fillings Work?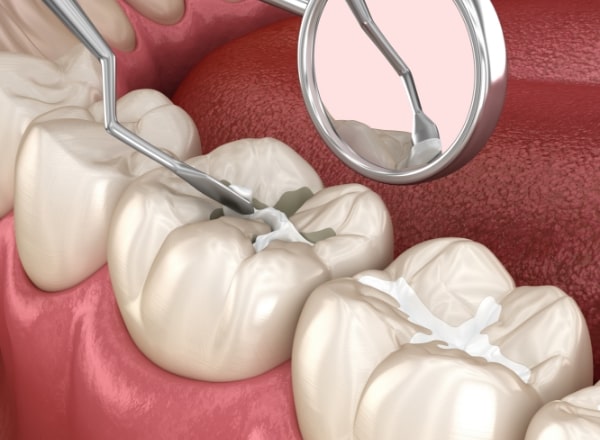 The first step to receiving tooth-colored fillings in Phoenix is to schedule a consultation with one of our trusted dental experts. It is during this visit that we will review your smile and recommend whether you are a good candidate for this type of service. It will be necessary for us to remove any decayed areas of your tooth before filling it, so you can expect to receive local anesthesia, which will numb the tooth and the area surrounding it. Once the tooth is fully prepped, we will fill it will color-matched composite resin. Shaping it in a way to ensure a tight seal, we will use a specialized curing light to harden the resin into place. After giving your teeth a final polish, you will be free to start enjoying your new smile. And because the resin blends in so beautifully, you may even have a hard time telling the difference between your treated and untreated teeth.
Benefits of Tooth-Colored Fillings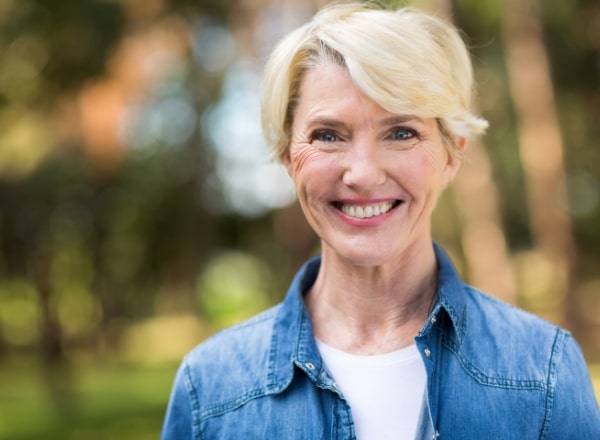 When it comes to choosing tooth-colored fillings, you will find there are many outstanding benefits, such as:
A more aesthetically pleasing appearance because of the color-matched composite resin
Greater confidence because of how you look and feel
A solution that hides imperfections and reduces the potential for future damage or decay
A substance that can last a decade or longer with proper maintenance
An easy-to-clean solution that only requires regular brushing with fluoride toothpaste, flossing, rinsing, and visiting your dentist every six months for a checkup and cleaning