Dental Bridges – Phoenix, AZ
Reliable Dental Restoration to Bridge Gaps In Your Smile
If you're struggling with a dental problem like missing several teeth in a row, you aren't the only one. Millions of people are facing issues like losing pearly whites or experiencing damage or decay to their smiles. Fortunately, you can reach out to our team at Bell Road Dental Care of Phoenix to close any gaps in your smile with dental bridges. These restorations will help renew your beautiful smile and rebuild a more comfortable bite, and you can typically expect your results in just two appointments! Keep reading to learn more or schedule your consultation by giving us a call today.
Why Choose Bell Road Dental Care of Phoenix for Dental Bridges?
Uses State-of-the-Art Dental Technology
Prioritizes Open Communication & Customer Service
Natural-Looking & Reliable Dental Materials
What Is a Dental Bridge?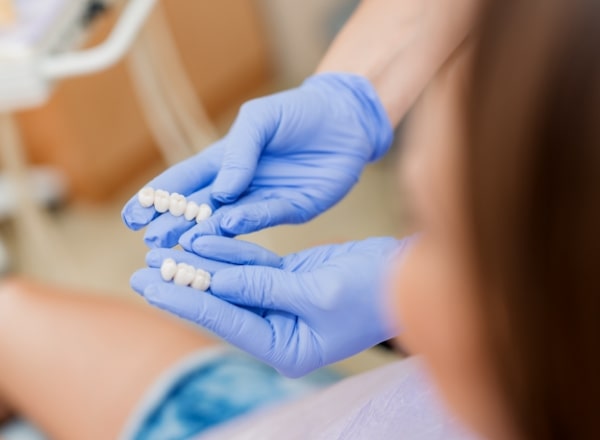 A dental bridge allows patients with one or more missing teeth to enjoy a complete smile once again. Missing teeth are known for causing many problems, especially as it pertains to eating and speaking. Not to mention, the potential shifting of natural teeth as well as weakening of the jawbone over time. Having a dental bridge created and secured into place is a positive and beneficial way to improve the aesthetics and overall health of an individual's smile.
Types of Dental Bridges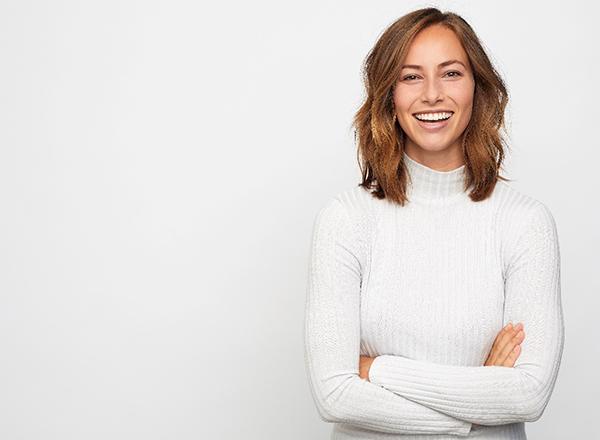 You'll first want to schedule a consultation with our team to determine the best approach for addressing your missing teeth. Once we've had a chance to look over your dental history and assess your smile, we can walk you through the types of dental bridges you can consider.
Traditional Dental Bridge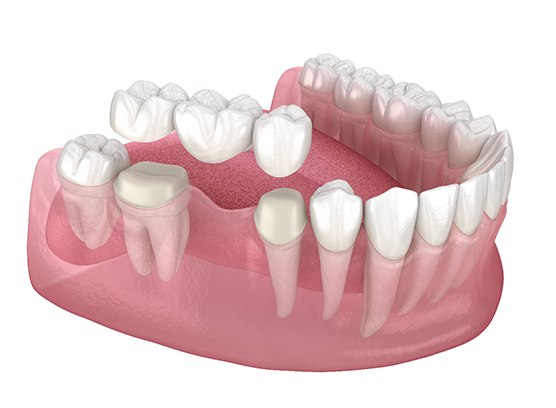 Traditional dental bridges use healthy adjacent teeth as anchors. These teeth must be prepped to ensure a proper fit when the bridge is put into place. This process involves removing a small amount of the enamel. Lab technicians will fuse multiple dental crowns to create what looks to be a bridge. When ready for placement, the outer crowns fit over the adjacent, anchoring teeth while the interior crowns rest on top of the gums.
Implant Bridge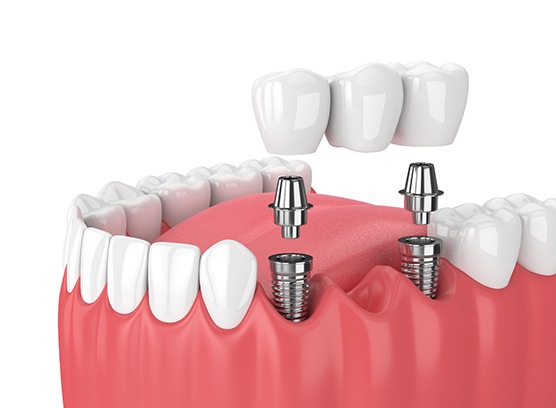 If a patient prefers a more stable solution for rebuilding their smile, an implant bridge can be created and attached to two or more implants, which are surgically placed into the jawbone. This tooth-replacement option will not only help preserve any remaining natural teeth, but the metal posts will serve as your new roots, promoting stronger and healthier bone growth in the jaw. Furthermore, your results can potentially last several decades to a lifetime with proper care!
The Benefits of Getting a Dental Bridge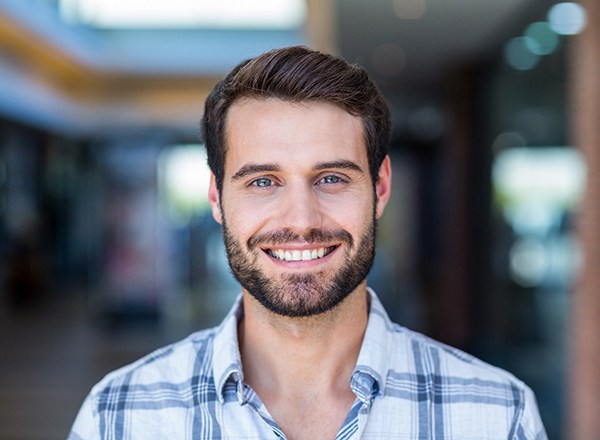 With modern advancements in dental technology, you can expect to enjoy numerous benefits with dental bridges, including:
Replace one or multiple missing teeth in a row.
Simpler oral hygiene in the long term.
Keep the position of any other remaining natural teeth.
A restoration that blends flawlessly with the rest of your smile.
Results that last 15+ years with proper care and regular dental checkups.
Can preserve a youthful facial shape and jawbone (with an implant bridge).