CEREC One-Visit Dental Restorations – Phoenix, AZ
Getting the Fully Restored Smile You Need Today
Dental crowns are known for their effectiveness and ability to strengthen and protect weakened teeth. Whether caused by decay or damage, saving a tooth with a crown that is at risk of extraction is one of the most beneficial decisions you can make for the future of your oral health. But waiting for the final restoration can be time-consuming. At Bell Road Dental Care of Phoenix, we are changing the way you think about dental restorations by offering CEREC one-visit crowns! Using advanced technology and equipment, we can create your customized crown in-house while you wait! To learn more about CEREC one-visit dental restorations in Phoenix, AZ, we invite you to review the following information and contact us to schedule an appointment!
Why Choose Bell Road Dental Care of Phoenix for CEREC One-Visit Dental Restorations?
Comfortable Modern Dental Office
Highly Experienced Dentist and Team
The Latest Dental Techniques and Technology
What Are CEREC One-Visit Dental Crowns?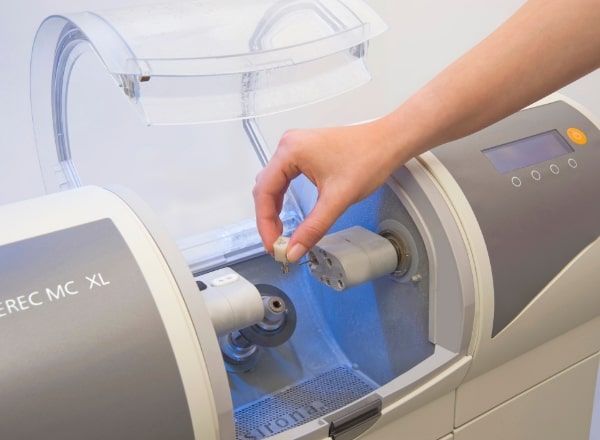 CEREC dental crowns are an alternative solution to traditional restorations used to protect weakened teeth plagued by decay or damage. Using specialized CAD/CAM software, we can take digital impressions of your teeth that are then transferred onto a nearby computer screen. Making appropriate changes and adjustments with the help of CEREC technology, we then send the finalized image to our in-office milling unit where your customized crown is created while you wait. This eliminates the need for a second appointment!
What Are the Benefits of CEREC Dental Crowns?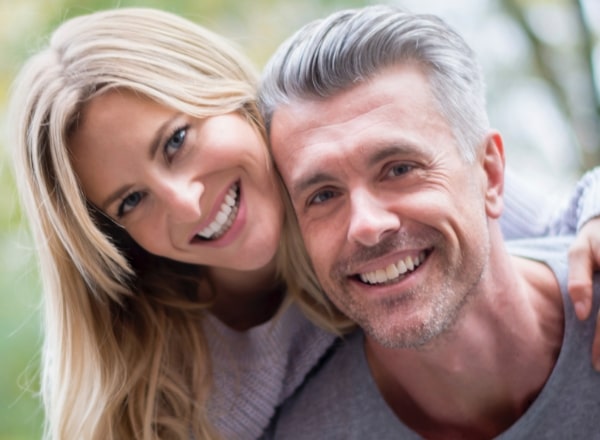 If you're looking to improve your smile in less time, you cannot beat the benefits that come with same-day crowns, such as:
No need for a second appointment. Everything is done on the same day. From cleaning the decayed tooth and preparing it to receive your custom crown during the same visit, we can give you back the time you need and deserve.
No need for a temporary crown. Unlike traditional dental crowns that require you to wear a temporary while the final version is being created, this step is unnecessary when choosing CEREC crowns. By skipping over this step completely, we can help reduce the risk of infection in-between appointments.
No messy dental impressions. Instead, we will scan your smile with the help of a digital device that is completely painless.
Greater durability allows CEREC crowns to last a decade or longer with proper care.
How Does CEREC Work in Comparison to a Traditional Dental Crown?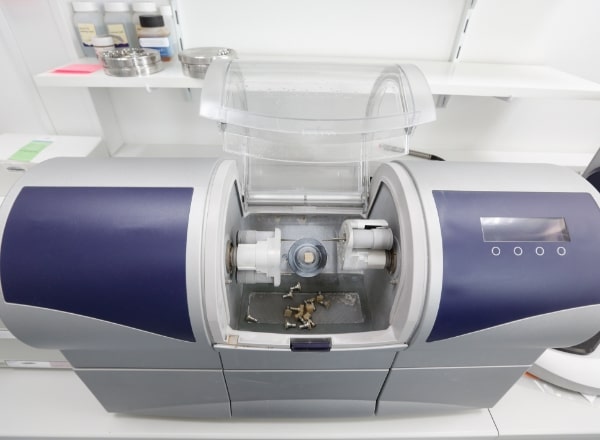 When receiving a traditional dental crown, you are required to commit to at least two appointments, if not three, depending on your dentist. The first visit requires cleaning out the decayed areas of the tooth and reshaping it to ensure a proper fit once the finalized crown is ready for placement. It is then necessary to take impressions of your teeth, which can be uncomfortable if the dental professional uses traditional methods instead of digital scans. After retrieving the impression, it is sent off to a dental lab where technicians must use it to create a customized dental crown based on the specifications provided. This process normally takes several weeks to complete, which means you must wear a temporary crown in the meantime.
Many dentists still offer traditional dental crowns because it is, indeed, an effective restorative solution. However, for patients who want a faster option, CEREC is a great way to accomplish and meet their needs. Instead of waiting periods, CEREC technology quickly scans the tooth after it is cleaned and prepped. Within minutes, we will take the captured image and make any necessary adjustments, designing it to ensure a proper and comfortable fit when placed. Once we're satisfied with the look and shape, we will send it to our milling unit where the machine will create your customized dental crown. Within an hour, you can expect to see a new and improved smile.
What Makes Someone a Good Candidate for CEREC Dental Crowns?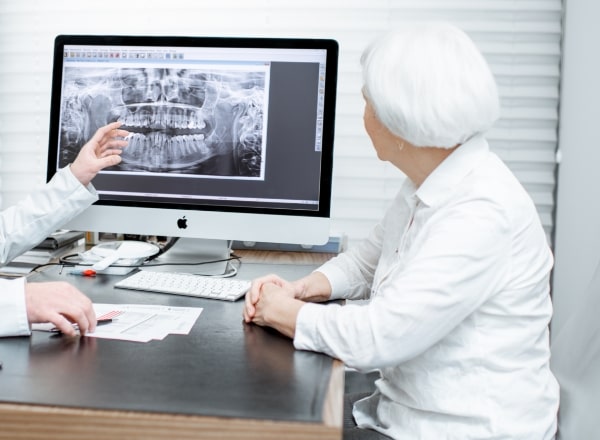 If you are suffering from any of the following problems, you may be eligible to receive a CEREC dental crown:
Broken or chipped tooth
Recently had a root canal or dental implant placed
Looking to hide tooth discoloration
Have a tooth that is weakened because of a dental filling that is expanding and damage the tooth structure
You want to enhance your aesthetics by covering a misshapen tooth
Understanding the Cost of CEREC Dental Crowns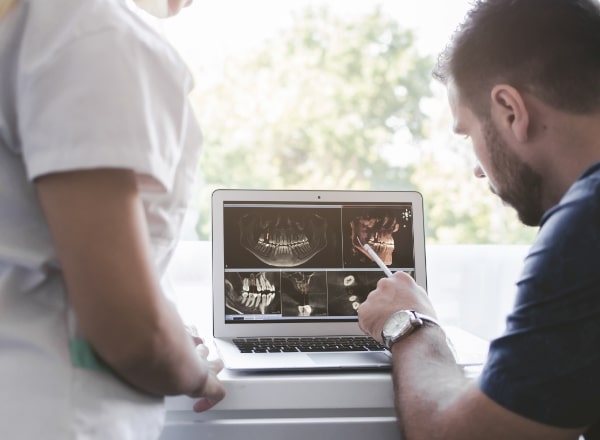 Because every patient is different, and the severity of each case will vary, there is no set price for CEREC dental crowns. At Bell Road Dental Care of Phoenix, our team will need to examine the problem tooth to determine the type of necessary treatment plan before providing a thorough and clear cost estimate. Fortunately, many dental insurance policies provide coverage for restorative services (i.e., dental crowns) and may be willing to cover up to 80% of the total cost. You should contact a representative from your insurance company, however, to discuss any possible out-of-pocket expenses. Should you accrue any charges and need help paying the remaining cost, our team can assist in arranging a payment plan through a third party.