Restorative Dentist - Phoenix, AZ
Restorative Dental Care for Phoenix and Beyond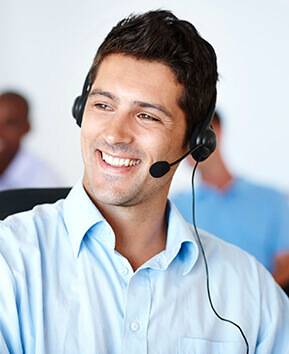 Are you looking for a practice that offers comprehensive restorative care in a comfortable, relaxing environment? Look no further than Bell Road Dental Care. Dr. Sewright and his friendly, experienced team are delighted to offer helpful dental solutions to patients from Phoenix and surrounding communities. Whether you need cavity treatment or tooth replacement, we're here for you.
Beginning with a consultation, we assess your needs before recommending a personalized treatment plan. Contact our Phoenix office to learn about any of our services or to schedule your consultation.
Crowns and Bridges
Dental crowns and bridges are two of our comprehensive restorative services. Whether you need to strengthen a decayed or damaged tooth or completely replace a missing tooth, these services can help.
Dental crowns are designed to restore the health, strength, and appearance of teeth that have become weak due to decay or structural damage. Dental bridges fill in gaps after the loss of a tooth. Once in place, your bridge is a permanent part of your smile.
Learn More About Dental Crowns and Bridges
CEREC One-Visit Restorations
In the past, the tooth restoration process required at least two appointments. The first appointment included preparing the tooth, designing the restoration, and placing a temporary. Then, the patient returned for the permanent restoration to be attached.
With the revolutionary CEREC milling unit, patients can have a custom dental restoration in just one visit. Dr. Sewright prepares the tooth, designs the restoration, and places the final version with no second appointment or temporary necessary.
Learn More About CEREC One-Visit Restorations
Root Canal Therapy
Are you struggling with a severe toothache, or is one or more of your teeth sensitive to hot or cold foods or drinks? One of your teeth may have an infection in the interior, pulp layer. In cases like this, the best way to treat your symptoms and save your tooth is with root canal therapy.
During your procedure, Dr. Sewright cleans out the infected tooth including the nerve, and fills it with a safe, biocompatible substance known as gutta-percha. Then, our team places a custom dental crown over the tooth to protect and restore both strength and appearance.