Dental Services - North Phoenix, AZ
Comprehensive Dental Services for North Phoenix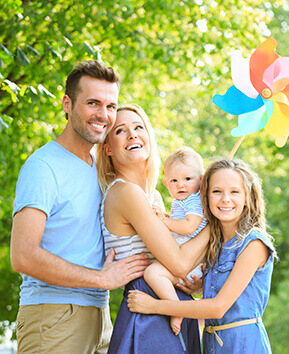 Are you looking for a practice that offers comprehensive dental care in a comfortable, relaxing atmosphere? With the services offered at Bell Road Dental Care, we believe you'll find the treatment you need to enjoy a lifetime of excellent oral health. Dr. Sewright brings a gentle touch to every procedure, ensuring your visit is pleasant and comfortable.
What's more, you'll never be treated like a number. We understand that every smile is unique and deserves special treatment. With that in mind, Dr. Sewright applies his considerable expertise to the work of identifying needs and providing fully personalized care.
Our dental services include:
Starting with a consultation, our Phoenix dental team fully assesses oral health needs before starting the services that are right for you. Your plan may include just a single service or a combination of multiple treatments. If you have questions about anything we recommend, don't hesitate to let us know. Dr. Sewright and the rest of our team are happy to answer questions.
Call Bell Road Dental Care in Phoenix, AZ today to schedule your visit. We're delighted to offer exceptional dentistry to patients from surrounding communities.