Our Team
Dr. Doug Sewright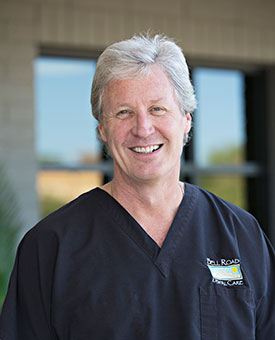 Dr. Sewright is a graduate of the University of Minnesota Dental School. He has been in practice for over 30 years, over 15 in Phoenix. Our hygienists & assistants have been in the office for over 15 years with an emphasis on patient care and overall health. Our practice thrives by making patients' dental visits a pleasant, friendly experience.
Dr. Sewright takes a special interest in quality care and excellent dental treatment with an emphasis on family and cosmetic dentistry including teeth whitening. As the local expert in same day dental restorations, Dr. Sewright offers CEREC (Chairside Economical Restoration of Esthetic Ceramics) for one visit porcelain crowns, onlays, & permanent fillings. If you experience a "broken" filling or tooth, we fabricate a crown in-office with our CEREC system. This includes preparing the tooth, scanning an image into the computer, designing the restoration, fabricating the crown or permanent filling on site, and cementing the final restoration allowing us to provide "one appointment" crowns and permanent fillings. No more temporaries, no need for a second visit, and it only takes 60-90 minutes. CEREC is just one more way Dr. Sewright offers optimal patient convenience and care!
Dr Sewright and his wife Maureen have been married for over 25 years and moved to Arizona over 15 years ago.  In his spare time he enjoys golf, being outdoors and spending time with family.  Dr Sewright and Maureen have 3 daughters – Megan who currently lives in Seattle and works for Tommy Bahama, Mary Frances attends the University of Portland and is studying psychology and Grace who is studying to be a physicians assistant at Elon University in North Carolina.
Amanda, Dental Assistant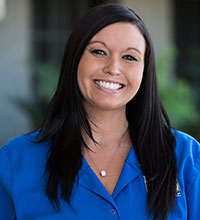 Amanda has been in the dental industry since 2006. As one of our dental assistants, she is committed to helping patients have a comfortable, positive experience in the office. Prior to joining our team, she completed her studies at Oregon State University, and today she has additional experience in general dentistry, oral surgery, orthodontics, and treating patients as young as three. Amanda is also married to her high school sweetheart, and they have one daughter and two Boxers. After hours, she loves off-roading, snowboarding, camping, traveling, and spending time with her family.
Ann, Registered Dental Hygienist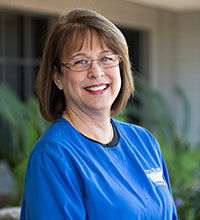 Ann has been an essential part of our office for over 20 years. As one of our dental hygienists, she loves building relationships with patients as she helps them improve the health and beauty of their teeth. Ann previously studied at Southern Illinois University and Harper College, and is originally from Arlington Heights, Illinois. Away from the office, Ann enjoys hiking, bicycling, and spending time with her grown children. She is also happily married to her high school sweetheart.
Becky, Registered Dental Hygienist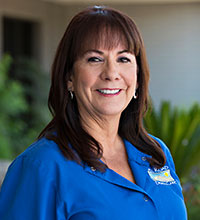 Becky is a 1980 graduate of Phoenix College School of Dental Hygiene and continues her commitment to helping patients achieve optimal oral health. She enjoys golf, hiking, camping and women's ministry. She has two adult sons. Becky continues to use her skills and passion in the medical/dental mission field in Haiti, Peru and Honduras.
Cari, Dental Assistant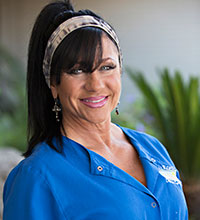 Cari brings more than 31 years of experience to her role as a dental assistant at Bell Road Dental Care. She loves the interaction she has with patients as she helps Dr. Sewright create healthy, beautiful smiles.  Throughout her career she has studied at Glendale Community College, Paradise Valley Community College, and Apollo College, among others. In her spare time, Cari is a bodybuilder and has competed in six shows in the women's physique category. She also has four children, two grandchildren, and was Arizona's first artistic dance roller-skating champion.
Kelly, Scheduling Coordinator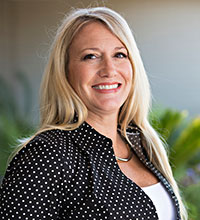 Kelly has been our scheduling coordinator for five years but has more than 25 total years of experience in the dental field. In addition to her experience as a scheduling coordinator, she's also a registered dental assistant in both Texas and Arizona, and studied at Pima Community College in Tucson. Kelly is the mother of two grown children, and when she isn't helping our patients, she enjoys camping, boating, off-roading, and lounging by the pool.
Sue, Financial Adviser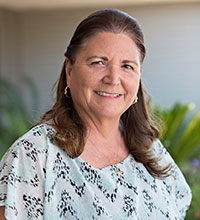 As our financial adviser, Sue uses her 20-plus years of experience to help patients understand both their insurance plans and financial solutions. Before coming to Arizona, she lived in Norwalk, Ohio and studied at Oakland Community College in Michigan. Sue is blessed with two grown children and five grandchildren, and loves to surprise her grandchildren with special adventure trips.