North Phoenix, AZ Dentist
Dr. Sierra Ferreira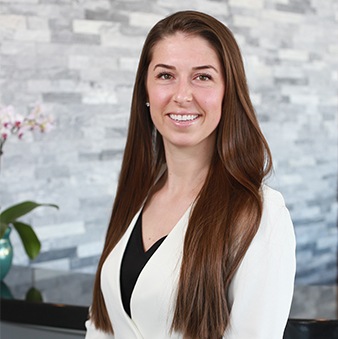 Dr. Ferreira is proud to go the extra mile for patients every day here at Bell Road Dental Care, providing compassionate treatment options that are also reliably high in quality and 100% personalized. She always wants to know your reasons for visiting, any specific symptoms you're dealing with, and the best ways she can help you achieve your dream smile!
Dr. Ferreira's educational journey started at the University of San Diego, where she majored in biology (with a minor in chemistry) and graduated Magna Cum Laude. She then decided to head east to Arizona, attending dental school at the Arizona School of Dentistry and Oral Health in Mesa. She graduated with her Doctor of Dental Medicine at the very top of her class, earning several high honors like the Dr. William S. Kramer Award of Excellence, the American College of Prosthodontics Outstanding Undergraduate achievement in the Study of Prosthodontics, the Western Society of Periodontology Award, and the Alpha Omega International Dental Fraternity Award. She was also proud to become an inductee of the Omicron Kappa Upsilon Dental Honor Society!
Outside of the dental office, Dr. Ferreira is happy engaged to her college sweetheart James and has an adorable rescue puppy named Frank at home – they love spoiling him at every possible opportunity. She is very passionate about all kinds of sports and even played soccer in college, serving as the captain of her NCAA Division 1 women's soccer team. Her team was the first in the University of San Diego's history to win a West Coast Conference Champion.