Dental Implants - Phoenix, AZ
How Do Dental Implants Work?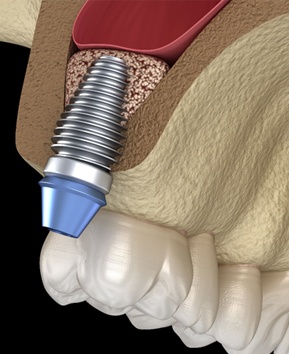 A dental implant in North Phoenix is a preferred solution to treat tooth loss because it is unlike any other option. It's the only treatment to replace both the root and the crown of the tooth using a unique process. Although it may take longer than traditional methods, it's time well-spent to enjoy a close replica of your natural teeth. It will require a multi-phased treatment, but don't worry. Dr. Jafari will take the time to explain each step of your treatment and how dental implants work during your consultation.
How Does a Dental Implant Work?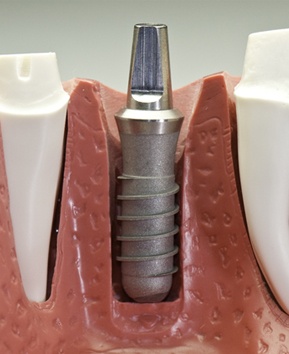 A dental implant is commonly made from titanium. It's strategically placed into your jawbone to act as a new root. An abutment connects a custom-crafted crown to mimic your lost tooth. Together, these components give you a treatment that has over a 95% success rate to last for several decades. To ensure your new smile has everything it needs to thrive, the process consists of multiple phases.
Initial Consultation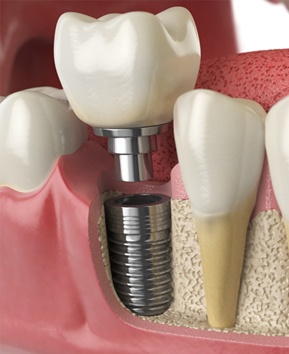 The long-term success of a dental implant relies on the right foundation and remaining infection-free. You will need an initial consultation with your dentist in North Phoenix to ensure it's the right treatment for you.
Besides a visual examination, digital images and a CT scan are taken to fully assess your oral health and structures. Dr. Jafari may find you need additional procedures before your placement surgery, such as periodontal therapy, tooth extractions, bone grafting, or a sinus lift.
Dental Implant Placement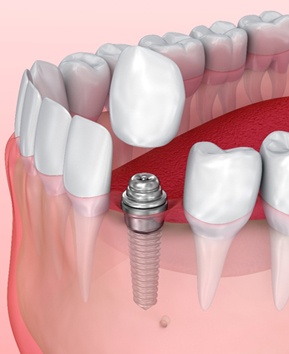 After you've healed from any additional procedures, you're scheduled for your placement surgery. Sedation or anesthesia is used to ensure your comfort as your gum tissue is opened to give access to your jawbone. A small hole is drilled into a pre-determined location to insert your implant post. Your gum tissue is sutured closed after the post is in place.
Now, you'll spend the next several weeks healing as you undergo a process called osseointegration. This occurs as the implant post stimulates your jaw to encourage new bone growth, allowing the two to fuse to one another. Afterward, the post can potentially remain in place for your lifetime.
Abutments & Restorations
Once you're fully healed, you'll undergo the final steps to rebuild your smile. An abutment is connected to your implant post, which is a special fixture to secure your restoration. Your replacement tooth is carefully crafted to match the appearance of your remaining teeth to look natural. It is made from strong- durable material to give you lasting results.
Schedule Your Consultation!
If you're ready for a beautiful, functional smile, contact our office today to schedule your consultation.