Gum Disease Therapy - North Phoenix, AZ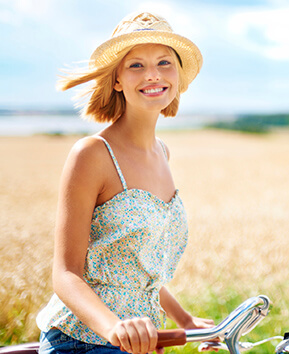 Periodontal disease is a common oral health problem that can have serious consequences for overall health. That's why Bell Road Dental Care is committed to offering periodontal therapy to patients from Phoenix and surrounding areas. With the care we can provide, you can look forward to reclaiming good oral health and preserving overall wellbeing.
Are you struggling with periodontal disease? Don't let this condition ruin your smile or your health. Call our office to schedule a periodontal exam. We'll work with you to treat your condition.
What Causes Periodontal Disease?
Periodontal disease, which is more commonly called gum disease, is the result of plaque and tartar buildup. As they accumulate around the teeth and gums, they cause the gums to become irritated and inflamed. As a result, patients may experience bleeding when they brush or floss. Another common sign of periodontal disease is bad breath. As the condition worsens, these symptoms become more pronounced.
The Devastating Effects of Periodontal Disease
Mild gum disease is known as gingivitis. In many cases, gingivitis can be reversed simply by spending more time brushing and flossing, and by seeing Dr. Sewright more frequently for checkups and cleanings. If it's not reversed, gingivitis can become periodontitis and result in soft tissue or tooth loss.
What's more, severe gum disease has been linked with health problems in the rest of the body. All of which makes untreated periodontal disease an incredibly devastating health concern that should be treated as soon as possible.
The Importance of Periodontal Therapy
When you come to Bell Road Dental Care, Dr. Sewright carefully assesses your condition and creates a personalized plan that matches your needs. In more advanced cases, scaling and root planing may be necessary to remove bacteria, plaque, and tartar from below the gum line. We would also be happy to discuss your home care routine, and offer suggestions for how you can improve it.